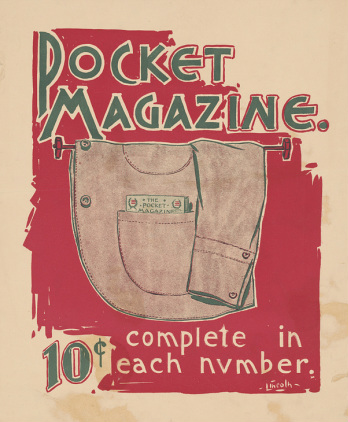 Pocket Magazine, 10 Cents Complete in Each Number. [New York: Frederick A. Stokes, 1895] Image. Retrieved from the Library of Congress, https://www.loc.gov/item/2015645369. (Accessed April 20, 2016.)
Are Women People?
includes a number of list poems, modeled after oft-repeated arguments against woman suffrage, such as
this one
from the National Association Opposed to Woman Suffrage. I'd be hard-pressed to pick a favorite list poem from Alice Duer Miller's book -- I love them all, and as I mentioned in my last post, I've got a bit of a writer's crush on her. But since April 21 is
Poem in Your Pocket Day
, my choice for this post is easy -- a list poem about pockets and women's suffrage.
What's that? You never knew there was a connection between the two topics? (Neither did I, I must admit.) Ah, let us read and learn, Grasshopper. Alice Duer Miller figured out the relationship a century ago.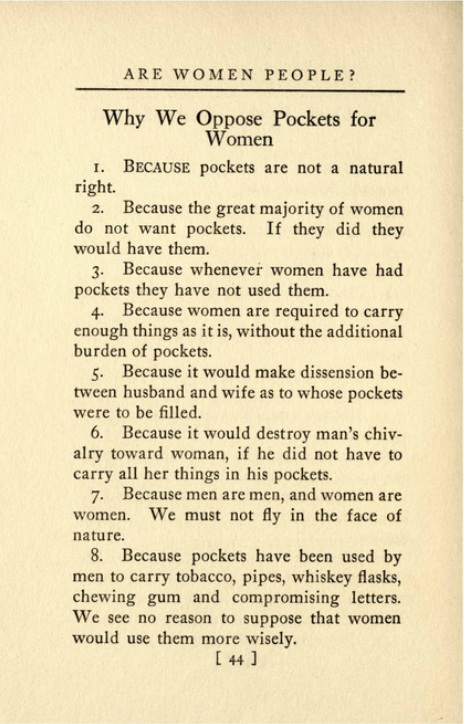 Respond with a comment below, and I'll pick one person at random to receive a copy of my latest book, Presidential Politics by the Numbers. Enter by April 30; I'll draw for the winner on May 1. If you include a suffrage list poem of your own à la "Why We Oppose Pockets for Women," I'll give you a bonus entry. I'd love to see an entire poem, but I'll settle for a couple of items.